A TASTE OF THE LEBANON VALLEY

Here in the Lebanon Valley, we've got a rich history and a distinct culture that is perhaps no better understood than through the foods we love. Get a taste of the place we call home with five of our local favorites. After a bite of Opera Fudge, you may just find that it's not just our history that's rich!
YOU MAY HAVE SEEN US IN PHILLY
FOODS ONLY MADE IN THE LEBANON VALLEY

Learn the story of these delicious but historical eats in this video, showcasing three specialty foods are only produced in the Lebanon Valley and read more on each of these classic creations below!
LEBANON BOLOGNA

The Lebanon Valley is definitely full of Bologna, and we wouldn't want it any other way! Hardwood smoked and happily enjoyed since the late 1700s, Lebanon Bologna is 100% beef and 100% delicious! From old-fashioned sweet to chipotle sweet to double smoked, local bologna favorite Seltzer's Smokehouse Meats has got a flavor for everyone.
Take our Bologna Persona quiz and find out which flavor of Seltzer's Lebanon Bologna you are! 
We taste:
Savory Hardwood Smoked, 100% Beef, Perfectly Cured, Pair-with-Anything, Delicious, Flavorful, Premium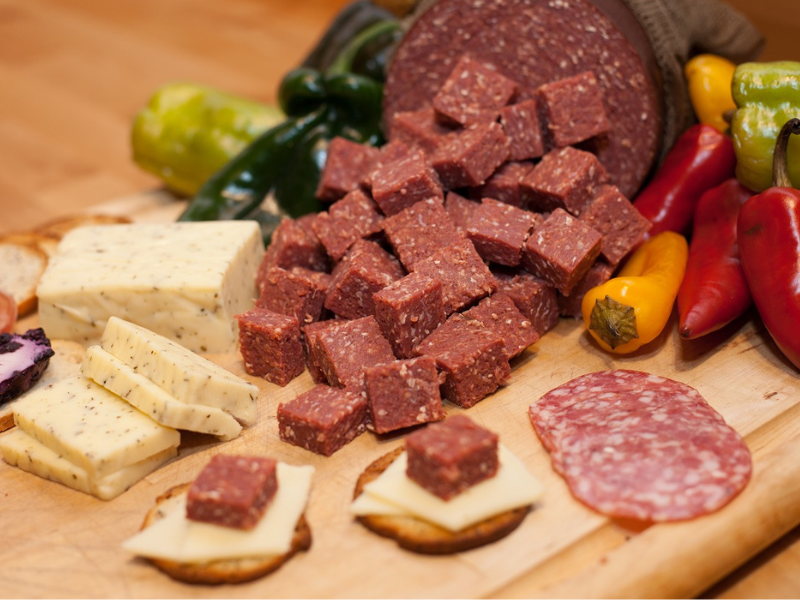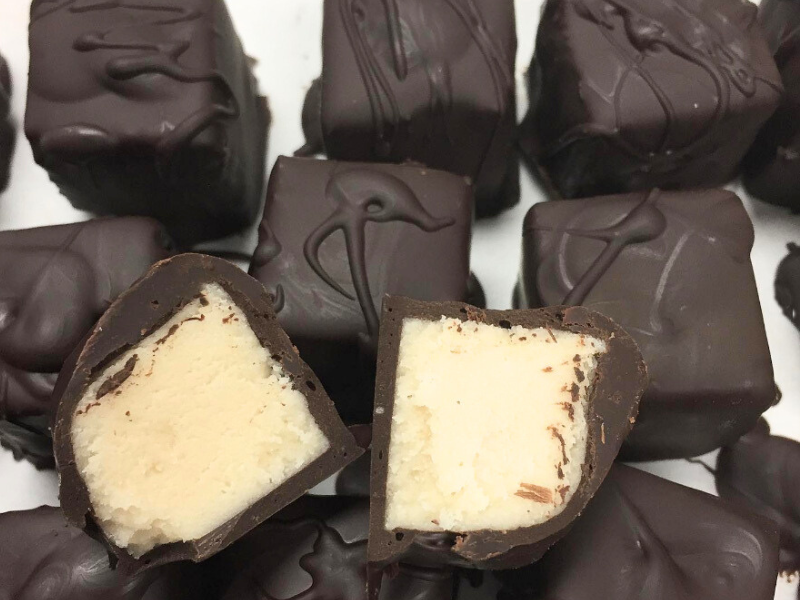 OPERA FUDGE

While not technically a fudge, Opera Fudge is delightfully sweet and deliciously smooth. With a creamy vanilla center coated by a pure chocolate liquor, this Lebanon Valley confection is melt-in-your-mouth perfection. But it's not all sweet with Opera Fudge… join the local debate with a taste test from both Van Winkle and Wertz Candies and choose your favorite!
We taste:
Sweet, Creamy, Rich, Melt-in-Your-Mouth, Vanilla, Delectable, Pure
SHUEY'S PRETZELS

Since 1927, Shuey's Pretzels have been carefully handcrafted and coal-roasted using the same techniques that are practiced today. Open every Saturday, Shuey's draws a line full or pretzel-hungry-patrons each weekend. So, whether you're a loyal soft pretzel fanatic or a hard pretzel connoisseur, Shuey's are sure to please… just make sure to set your Saturday alarm early because these pretzels go fast!
Photo: @coryvb
We taste:
Salty, Crispy, Simple, Hard or Soft, Snackable, Handcrafted, Coal Toasted, Twisted (in the best way)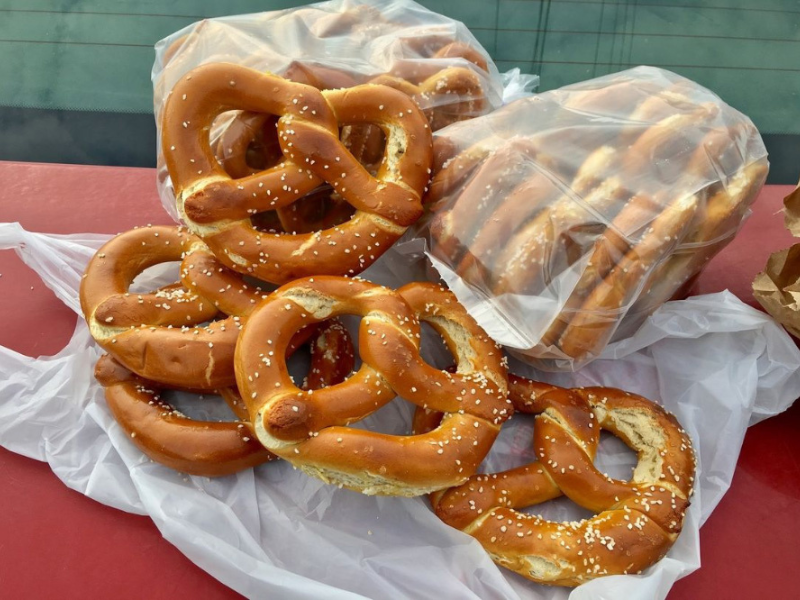 REGIONAL FAVORITES

SHOOFLY PIE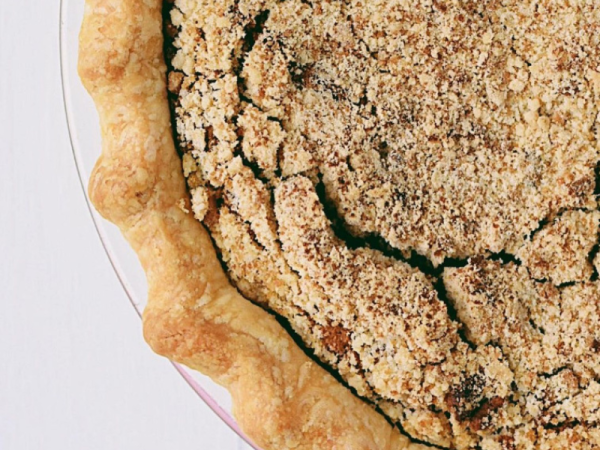 Nothing says Pennsylvania Dutch quite like a base of molasses and brown sugar with a buttery crumb topping — affectionately known as Shoofly Pie. Often referred to as the cake baked in a pie shell, this familiar favorite is featured on many local menus and in the offerings of many roadside stands. With recipes passed down over generations, we recommend trying a few to taste the many different family renditions that can be found throughout the Valley.
Photo: @montezoolandes
We taste:
Buttery, Wet-Bottom, Dry-Bottom, Crumby, Old-Fashioned, Pennsylvania Dutch, Flaky, Heavenly, Sugary, Sweet, Grandma-Approved!
WHOOPIE PIES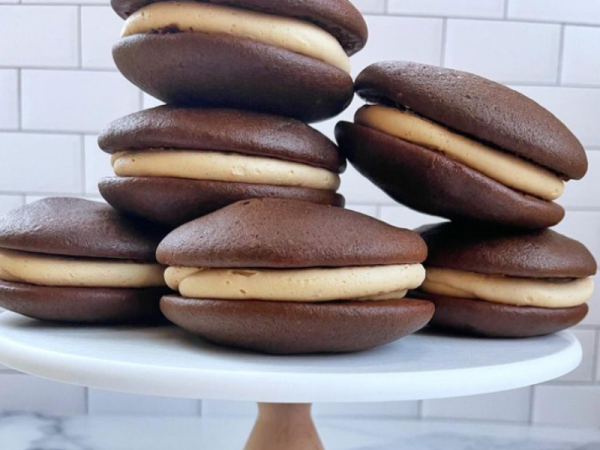 Fun to say and even better to eat, whoopie pies are not so much a pie, but a sweet sandwich filled with delicious icing. Originally made with two chocolate cake rounds and a fluffy vanilla filling, these handheld treats can now be found in countless varieties from pumpkin to chocolate peanut butter. For the best Whoopie Pies, look to local bakeries, grocery stores, and farmers markets where homemade favorites can be found.
Photo: @mandalnndc
We taste:
Fluffy Filling, Chocolatey Cake, luscious, Dreamy, Soft, (Too) Easy-to-Eat, Light, Handheld, Versatile in Flavor
  Specialty Foods Featured on Local Menus
The businesses below feature Lebanon Valley Specialty Foods in different dishes on their menus! From burgers to dessert, our local chef's take these classic flavors to create something new for a whole different experience!

"Our charcuterie boards have become a showcase for the rich flavors of the Lebanon Valley. I love sourcing meats from local butchers and cheeses directly from local creameries. Plus, the craft breweries in the area provide the perfect pairing for any board."
Chef Dwayne Spencer
THE TIMELESS CAFE
  Places to Purchase Specialty Foods
Planning to create a beautiful charcuterie board like the Timeless Cafe's Chef Dwayne?
Here's where you can pick up Lebanon Valley Specialty Foods right off the shelf to use,
cook, or eat as you wish!

This family-run butcher offers locally-sourced meats, cheeses, baked goods, and more! Their outdoor produce stand features seasonal fruits and vegetables May through October.
Specialty Foods Around The Valley
EAT LIKE A LOCAL

Our local dining and restaurant options are run by hardworking, small business owners, working dilligently to bring you delicious dishes, unique beverages, and tasty treats on each of their menus. Using fresh, locally-sourced ingredients, you'll find clean eating in the Lebanon Valley.
What are your favorite flavors? A hearty meal? Small bites from a local brewery? Do you prefer cafe style eats? Maybe you're just here for dessert? Explore the flavors of the Lebanon Valley below!