A lovely town filled with history and iron

Ever since Peter Grubb found ore in what became Cornwall, Pennsylvania in the 1730's and built the first furnace, there was a need to transport iron products. As a result of the production of iron, a railroad was built to transport the product to the Union Canal. Today, you can visit the sites of the Cornwall Iron Furnace, Union Canal Tunnel Park, and the Lebanon Valley Rail Trail, the former site of the railroad.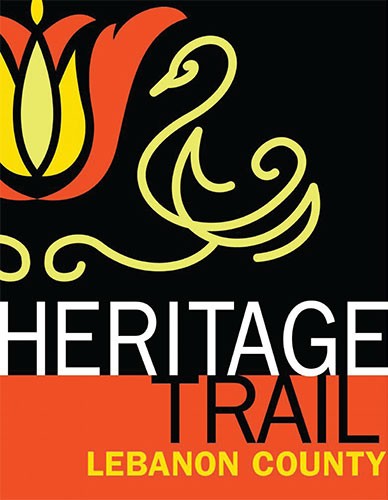 MAKE A VISIT TO HISTORIC CORNWALL PART OF YOUR VISIT TO THE LEBANON VALLEY
Get started on your journey with Cornwall's heritage trail.
Popular Cornwall Attractions
Cornwall's Guest Blog
---
GET TO KNOW CORNWALL FIRST HAND
Philadelphia is my city…but Cornwall is my hometown.
Growing up on a farm in Cornwall Borough was an idyllic childhood. My roots grow deep in this area…that same farmhouse that was built at the end of the Civil War is currently owned by the 5th generation of our family to call it home. Read more
Guest Blogger, Jane Schott Yorty
Jane Schott Yorty is a proud Cornwall native and the Owner of Carriage House Style. She is a member of the Lebanon Valley Chamber of Commerce and board member of Developmental and Disability Services of Lebanon County.
SUGGESTED ITINERARY
For a Fun Day in Cornwall
out your day with coffee and a tasty crepe at Ancestor Coffeehouse & Creperie.
for a walk or bike ride on the Lebanon Valley Rail Trail.
about the history of the town while taking a tour of the Cornwall Iron Furnace.
for adorable home decor and goods at Carriage House Style.
your day with a beer and great food at the Bluebird Inn.
Love it Like A Local
CLICK HERE TO LEARN MORE ABOUT CORNWALL AND UNCOVER THE LOCALS' FAVORITE HIDDEN GEMS.
"If you want to find the perfect gift for someone or you're looking for unique decor, you must go to Carriage House Style."