COMMUNITY-ORIENTED AND WALKABLE, MYERSTOWN IS A CLASSIC AMERICAN SMALL TOWN

The history of Myerstown is written in the architecture and the stories of the early immigrants who came to work the quarries, railroads, factories, and other businesses along the Union Canal. Today, this town has dedicated over 26 acres of land to recreation, making it ideal for families and to those who enjoy the outdoors.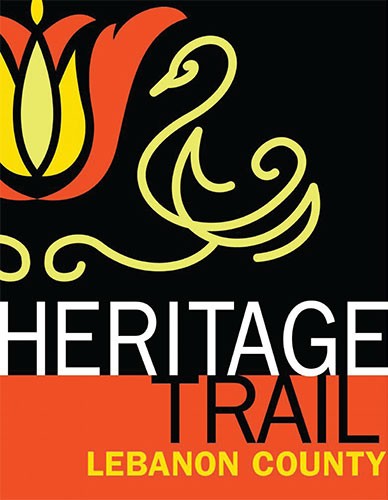 MAKE A VISIT TO HISTORIC MYERSTOWN PART OF YOUR VISIT TO THE LEBANON VALLEY
Get started on your journey with Myertown's heritage trail.
Popular Myerstown Attractions
Myerstown's Guest Blog
---
GET TO KNOW MYERSTOWN FIRST HAND
Growing up, I never truly appreciated the quiet backroads of Myerstown. It wasn't until recently that I realized just how much I have loved living in a small town… Read more
Guest Blogger, Paige Gregorzek
Paige Gregorzek is a long time local of Myerstown! She is passionate about supporting small businesses and enjoys exploring the great outdoors in the Lebanon Valley. 
SUGGESTED ITINERARY
For a Fun Day in Myerstown
your day with coffee, obviously. The Sugar Shaker Cafe serves up the most delicious breakfast sandwiches, pastries and drinks.
your energy and shop until you drop at Main St. Mercantile, a boutique shop filled with a variety of vendors.
about the Isaac Meier Homestead, the Nationally Registered Historic Landmark that was believed to be built in 1750.
a bite to eat at Olde Willow Tree Cafe, a quaint family-owned business serving traditional breakfast and lunch dishes.
the outdoors at Fairlane Avenue Park with a walking path, playground, basketball court, tennis court, and a frisbee golf course!
Love it Like A Local
CLICK HERE TO LEARN MORE ABOUT MYERSTOWN AND UNCOVER THE LOCALS' FAVORITE HIDDEN GEMS.
"Check out one of the new businesses in Myerstown, White Magnolia on Main!"