THIS SMALL TOWN IS FILLED WITH A RICH CULTURE & TIGHT-KNIT COMMUNITY

Having furnished more soldiers for the Civil War than any other town in the United States, Jonestown celebrates its veterans and long history. Although Jonestown may be small, this town embraces their large outdoor space! With a 65 acre park, community members have the opportunity to walk, bike, run along the Rail Trail, and enjoy water activities like kayaking and tubing on the Swatara Creek.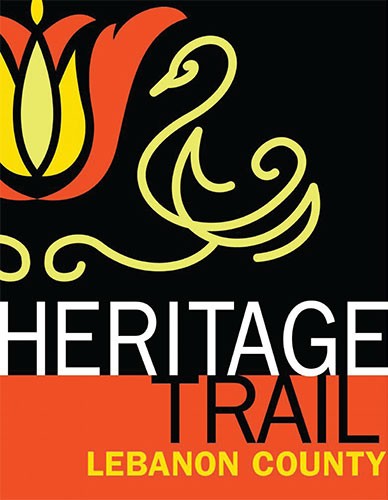 MAKE A VISIT TO HISTORIC JONESTOWN PART OF YOUR VISIT TO THE LEBANON VALLEY
Get started on your journey with Jonestown's heritage trail.
Popular Jonestown Attractions
Jonestown's Guest Blog
---
GET TO KNOW JONESTOWN FIRST HAND
Nestled in the gently rolling hills of Lebanon County, Jonestown is a lovely, small town to visit and call home. The town is easily accessible from Interstates 78, 81, and 83 as well as Route 22. Just north of the town are the rolling Appalachians, providing a splendid backdrop no matter the season… Read more
Guest Blogger, Joanna Guldin-Noll
Joanna Guldin-Noll is a long-time resident of Jonestown, PA. She is the Director of Communications for Swatara Coffee Co, and Social Media Manager for Military.com.
SUGGESTED ITINERARY
For a Fun Day in Jonestown
your kayak or inner tube and enjoy a float down the Swatara Creek or grab your bike or shoes for an adventure on the town's portion of the Lebanon Valley Rail Trail.
 the Wenger Meetinghouse, a meticulously preserved 19th Century church with a rich legacy.
apple-picking at Gray's Orchard, a family-run agribusiness just outside Jonestown's historic downtown.
at Swatara Coffee Co., a full-service coffee shop with handcrafted espresso drinks, teas, breakfast options, deli sandwiches, soups, in-house baked treats, and non-coffee drinks.
Love it Like A Local
CLICK HERE TO LEARN MORE ABOUT JONESTOWN AND  UNCOVER THE LOCALS' FAVORITE HIDDEN GEMS.
"The cabin was a cool find and the waterfall and scenery behind it was beautiful." Kellie B.