Lebanon is strategically located BETWEEN NATURE & CULTURE

Much of the progress in the early life of Lebanon County was due to the Union Canal and railroads. Use of the canal waned when the Lebanon Valley railroad was completed in 1857, marking another important stage in the progress of Lebanon county.
Lebanon has always been a center of iron and steel manufacturing, reaching back to the Revolutionary War, when the busy Cornwall Furnace supplied much of the iron for the cannons and munitions used by Washington's Army. 
The history of this town is evident in the architecture, remaining historical sites, and stories.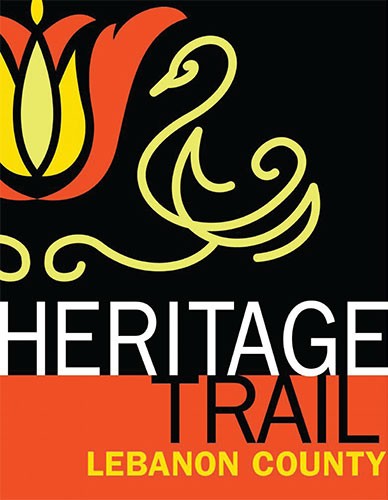 MAKE A VISIT TO HISTORIC LEBANON PART OF YOUR VISIT TO THE LEBANON VALLEY
Get started on your journey with Lebanon's heritage trail.
Popular Lebanon Attractions
Lebanon's Guest Blog
---
GET TO KNOW LEBANON FIRST HAND
Lebanon is the quintessential Central Pennsylvania town known for Opera Fudge and the unparalleled New Year's Eve Bologna Drop. With our proximity to a wide variety of natural and cultural experiences, it's no wonder that more people are choosing to spend their recreational time in Lebanon… Read more
Guest Blogger, Becky Woodhouse
Becky Woodhouse is a Lebanon City resident and Downtown Lebanon business owner. She lives with her family in their Northside home that dates back to the 1880s.
SUGGESTED ITINERARY
For a Fun Day in Lebanon
out your day with coffee and a great breakfast at Timeless Cafe
for unique pottery, art work, and custom framing at Lebanon Picture Frame
some of the delicious flavors of Lebanon County with opera fudge at Wertz Candies and handspun cameral corn or Lebanon Bologna at the Farmer's Market
the Historical Society to learn about historic treasures like the oldest existing transportation tunnel in the United States at the Union Canal Tunnel Park.
your day with dinner at award winning Trattoria Fratelli and an iced cold craft brew at Snitz Creek Brewery or a hard cider at Under the Bridge.
Love it Like A Local
CLICK HERE TO LEARN MORE ABOUT LEBANON AND UNCOVER THE LOCALS' FAVORITE HIDDEN GEMS.
"Come walk downtown where our buildings speak for themselves and share a little of our history while mixing in the unique flavors of the Lebanon Valley!"
-Mayor Sherry Capello