MAKE PALMYRA YOUR NEXT DESTINATION

The town of Palmyra was originally called Palmstown until 1810, and was founded by a Revolutionary War physician and soldier, Dr. John Palm. It became well known as a "horse stop"; a place to eat, and drink as major routes of land, water and rail travel developed through the area. Horseshoe Pike (Route 322) was used by farmers to barter their grain and produce merchandise from the town's shopkeepers. The production of shoes (1890) and bologna (1902) found their home in Palmyra. Seltzer's Bologna operates and remains a local landmark to this day.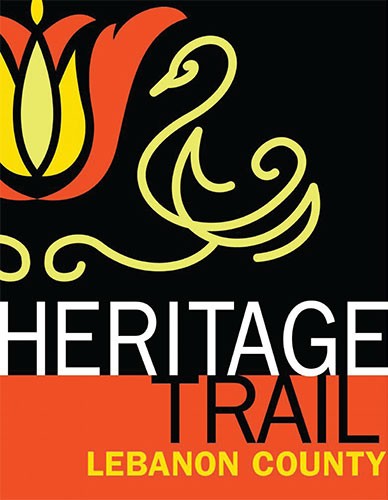 MAKE A VISIT TO HISTORIC PALMYRA PART OF YOUR VISIT TO THE LEBANON VALLEY
Get started on your journey with Palmyra's heritage trail.
Popular Palmyra Attractions
Palmyra's Guest Blog
---
GET TO KNOW PALMYRA FIRST HAND
This rapidly growing bedroom community has served as home for four generations of my family on the maternal side, all born and raised in this lovely town.  So, I feel more than qualified to share some of the history and some of my all-time Palmyra favorites with you. Read more
Guest Blogger, Jennifer Kuzo
Jennifer Kuzo, President, Visit Lebanon Valley, is a long-time local of Palmyra! She loves exploring the Lebanon Valley and promoting all that it has to offer. 
SUGGESTED ITINERARY
For a Fun Day in Palmyra
out your day with coffee and a crepe from Ancestor Coffeehouse and Creperie.
to Black Swan Antiquities and Schoolhouse Antiques for a wide selection of handmade goods, antiques, and more finds. 
some macarons from Sweet Velvet Macarons for the most delicious and unique flavored treats outside of France. 
some of the best Italian food in town at Lazzaro's Italian Bistro.
your day with a competitive game of bowling at Palmyra bowling. 
Love it Like A Local
CLICK HERE TO LEARN MORE ABOUT THE COUNTY AND  UNCOVER THE LOCALS' FAVORITE HIDDEN GEMS
"Palmyra is a cute small town surrounded by lots of fun things to do! Couldn't be happier in this small town!"