THIS RURAL VILLAGE IS PACKED WITH HISTORY & FAMILY VALUES

Campbelltown was founded in 1759 and served as a stop on the main trolley en route connecting Philadelphia and Harrisburg. Although small, this village in South Londonderry Township has a plethora of amazing small businesses and a lot of charm.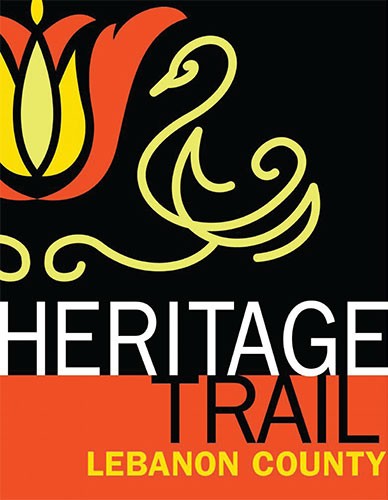 MAKE A VISIT TO HISTORIC CAMPBELLTOWN PART OF YOUR VISIT TO THE LEBANON VALLEY
Get started on your journey with Campbelltown's heritage trail.
Popular Campbelltown Attractions
Campbelltown's Guest Blog
---
GET TO KNOW CAMPBELLTOWN FIRST HAND
Campbelltown, PA, is part of South Londonderry Township and is situated on the westernmost end of Lebanon County right against the Dauphin County Line. It is a village steeped in history and grounded in strong family values, both of which can be traced back to the 1700s…Read More

Guest Blogger, Barbara Kauffman
Since 1985, Barbara Kauffman, a resident of Campbelltown and active in her church and community, has been "Creating the Buzz" for clients with her award-winning company, Kauffman Creative Services Inc.
What is "Creating the buzz?" It is an ACTIVE VERB that builds a clients expertise and perception for their product, service or industry. It is a branding! For her, the world is just a few keystrokes away!
SUGGESTED ITINERARY
For a Fun Day in Campbelltown
out your day with coffee and a crepe at Ancestor Coffeehouse & Creperie
for farm-fresh fruit, vegetables, and baked good at Risser Marvel Farm Market
an afternoon at Flight Path Sporks Park – home to In the Net, Klick Lewis Ice Arena, and Paramount Sports Complex
Your day with a walk through the town and stop into the Rising Sun Bar & Kitchen for a meal and beverage
Love it Like A Local
CLICK HERE TO LEARN MORE ABOUT CAMPBELLTOWN AND UNCOVER THE LOCALS' FAVORITE HIDDEN GEMS.
"Campbelltown may be small, but it's home to some of the best restaurants."