A historic town with folk culture experience

Schaefferstown is one of the oldest towns in Lebanon County, being at least a century older than the county itself. Schaefferstown was founded in June 1758 by German immigrant Alexander Schaeffer. 
The town Schaeffer planned was very much like those he had known in Europe. Building lots for homes and businesses were arranged around a large central square, at the intersection of two main roads, which is still present today. Because of its prominent location near larger settlements and iron sites there was much traffic through the town, and stores and taverns sprang up to cater to travelers and residents alike.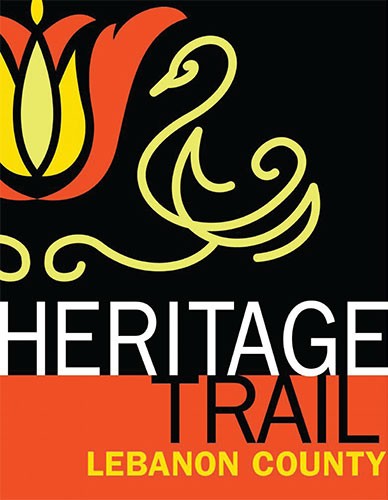 MAKE A VISIT TO HISTORIC SCHAEFFERSTOWN PART OF YOUR VISIT TO THE LEBANON VALLEY
Get started on your journey with Schaefferstown's heritage trail.
Popular Schaefferstown Attractions
Schaefferstown's Guest Blog
---
GET TO KNOW SCHAEFFERSTOWN FIRST HAND
Schaefferstown holds a sense of abundant community and sweet nostalgia. It is the town that shaped my life, and it is now the town where I run my business and raise my children. In a world that is moving a million miles a minute this town is set apart… Read more
Guest Blogger, Janae Tomas
Janae Tomas is a long-time resident of Schaefferstown. After growing up there in her childhood, she decided to settle there and raise a family of her own and start her own business. See what Janae has to say about this historic small town and all there is to do!
SUGGESTED ITINERARY
For a Fun Day in Schaefferstown
out your day with a hike at Middle Creek Wildlife Management area and enjoy the fresh air.
at The Tweed Weasel for unique folk art, handmade primitives, and clothing.
about the history of Historic Schaefferstown at the Alexander Schaeffer Farm, the Gemberling- Rex House, or Brendle Museum.
a bite to eat while learning about the deep history of The Franklin House Tavern.
your day with a stroll through the Fountain Park for a relaxing evening.
Love it Like A Local
CLICK HERE TO LEARN MORE ABOUT THE COUNTY AND  UNCOVER THE LOCALS' FAVORITE HIDDEN GEMS.
"If you truly want to experience the beauty of the county, you can find it at Middle Creek."