Growing up, I never truly appreciated the quiet backroads of Myerstown. It wasn't until recently that I realized just how much I have loved living in a small town. Between the community atmosphere, wonderful small businesses, and friendly neighbors, Myerstown is a charming place to be. Whether you're just visiting the area or you currently live here, I have a ton of suggestions of things to do to craft the perfect day. 
The perfect start to any day is coffee, obviously. My first stop of the day is The Sugar Shaker Cafe in Myerstown. This adorably retro shop serves up the most delicious breakfast sandwiches, pastries and drinks. If you want an expert's opinion, go for the "Not-So-Plain Jane" bagel sandwich and a cold brew with sweet cream, you definitely won't regret it. And if you're not a coffee drinker, don't worry, they have plenty of flavorful teas, smoothies, and more. 
After you've been fully caffeinated, take your energy and shop until you drop at Main St. Mercantile, a boutique shop filled with a variety of vendors. Whether you're looking for a gift for someone in your life, or just want to get some new home decor, you'll find something you love. While you're there, be sure to stop in and check out the Myerstown Flea Market next door for some great finds. Take the time to look around at the interior and exterior of the building itself. Like many structures in Myerstown, this gorgeous factory has history and was once home to Publix Shirt Co. in the 1900s. 
If you find that history fascinates you, the old shirt factory is only the start! Myerstown is home to one of the oldest houses in the area, the Isaac Meier Homestead. This Nationally Registered Historic Landmark was believed to be built in 1750 and was home to the Meier family. On the last Saturday of every month, the Isaac Meier Homestead holds an open house for the public to learn more about the local history of the town and the house. 
In between all of the exploration, don't forget to grab some lunch! Just a few blocks away, you'll find Olde Willow Tree Cafe, a quaint family-owned business serving traditional breakfast and lunch dishes. No matter what you get here, you won't be disappointed. If you're a "breakfast all day" type of person like me, try out their ridiculously affordable breakfast wrap, and if you're not from the area, be sure to add a side of scrapple! You don't need to know what it is, just trust me when I say it's delicious. Once you've finished your lunch (or second breakfast), take a few steps to the back of the cafe where you'll find the Primitive Haus. This little shop connected to the cafe is filled with handmade goods, antiques, and primitives. There are always so many little interesting pieces of home decor and collectibles. 
Now you might be thinking you're done shopping at this point, but I have one more must-stop shop! Right around the corner from the cafe, you must visit Smith's Candies. This candy store is a third-generation family-owned business and it's definitely worth the visit. Think about your favorite candy from your childhood…do you have it? Okay, I almost guarantee they have it here. Smith's Candies prides itself on carrying old-fashioned candy like Bit-O-Honey, Licorice Allsorts, Chuckles, and so much more. And if you're craving some really quality chocolate, stop by the case at the front of the store. The arrangement of chocolates will have you drooling. If you want my suggestion, go for the chocolate-covered marshmallows. I promise you, they are divine. But if you really can't decide on what to get, don't worry, you can just get an assortment of all the sweets. If you're from out of town and you've never tried opera fudge, this is the place to get it. Ask the cashiers what types they currently have and they will lead you to a refrigerator filled with the greatest treasure in the Lebanon Valley. No matter what flavor (vanilla, peanut butter, cherry, coconut, just to name a few), you will fall in love with this county staple.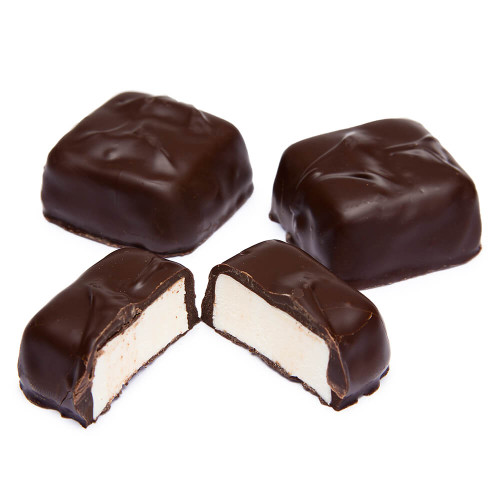 Are you stuffed now? I am. Now it's time to explore the outdoors! Myerstown has a lot of family-friendly parks and recreational areas to enjoy. One of my favorite places to walk or run is Fairlane Avenue Park. This park has a great little walking path, playground, basketball court, tennis court, and a frisbee golf course! And feel free to bring your furry friend along as this park is dog-friendly. 
After a long day around town, there's nothing better than going home and using farm-fresh ingredients from local produce stands to craft the perfect dinner. After all, the best parts of small-town living in the Lebanon Valley is taking advantage of the beautiful views, fresh air, and homegrown goods. 
____________________
About the Blogger
Paige Gregorzek is a long time local to Myerstown! She is passionate about supporting small businesses and enjoys exploring the great outdoors in the Lebanon Valley.